PDF Tutorial Part 2
Step 2: Using PDF Creator
This part of the tutorial will guide you through the process of creating PDF's with PDF Creator.
For the purpose of this tutorial we will show you how to create a PDF using MS Word and PDF Creator on Windows XP. You can create PDF's with any windows software that supports printing using these same methods.
2-A
Open any word document and navigate to File > Print.
Click "Print"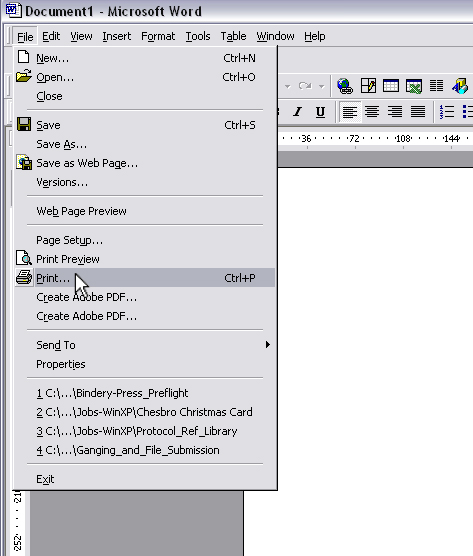 2-B
Clicking "Print" will bring up a window similar to this.
Click on the drop down window where it says name and select "PDFCreator".
(as shown below)
Then click "OK"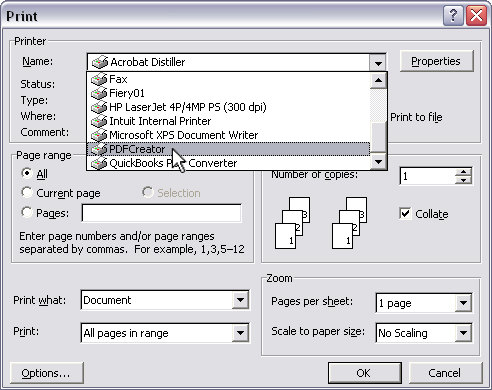 2-C
After a few moments a new window will pop up asking for some information.You can fill this out if you'd like but for now click "Save".
*Be sure that the "After saving open the document with the default program" is checked. This can be found at the bottom of the window.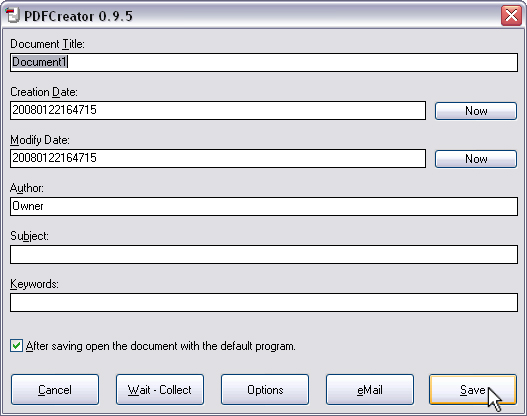 2-D
Choose a place to save your PDF,  choose My Documents for this tutorial.
Also choose a name for your file, mine will be "Test PDF"
Then click "Save".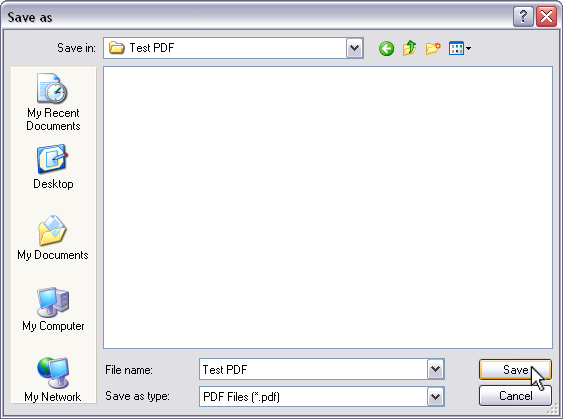 2-E
After a moment or two there will be a PDF animation in the middle of your screen and before too long the PDF will open up. The file can be located in your "My Documents" folder unless you've chosen a different location
Final Notes:
This concludes the PDF Creator tutorial. If you need further assistance you can check out www.pdfforge.org.
If the item you are exporting is wrong or incomplete then you can adjust page sizes and PDF options by clicking the "Properties" button in section 2-B and then clicking on "Advanced" in the new window.